The "3DP Teacher training" short term joint staff training took place online, in the period 21st to 25th of June, 2021. The event was attended by 28 representatives of 3DP Teacher project partners from Portugal, Turkey, Spain, Romania, Greece, Poland and Italy.
The main goals of the LTTA were to promote the use of the 3D printer in teaching, to facilitate the application of 3D printing in different school subjects and to identify new sectors that could benefit from 3D printing. In addition, the event was a great opportunity to brainstorm ideas on improving the project's Intellectual Outputs ("3DP Teachers' Guidebook" and "Innovative Teachers Environment (ITE)") in order to increase their sustainability.
All project partners conducted training modules focused on topics relevant for the 3DP Teacher project. During the training modules, the partners made presentations, shown videos, demonstrated various techniques and applications and facilitated discussions and exchange of ideas and good practices.
The training event started with a welcome from the project coordinator, Agrupamento de Escolas de Moure e Ribeira do Neiva (Portugal) followed by the presentation of their ARTEC (Art & Technology) classroom and how they use different technologies for teaching. Next, the participants were involved in an open discussion and brainstorming about improving and implementing the knowledge and experience gained by the Portuguese partners.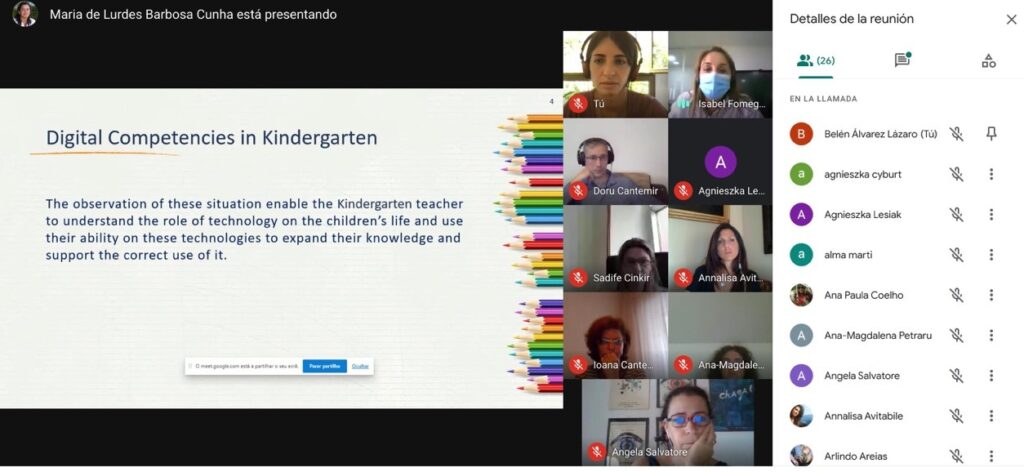 In the second day of training, the Jan Twardowski Primary School in Nowa Wieś (Poland) presented some case studies and possibilities of 3D printing implementation on different subjects. Then, the General Directorate of Special Education and Guidance Services (Turkey) conducted a training module on using the 3D printing in special education and presented some feedback and improvement suggestions related to ITE.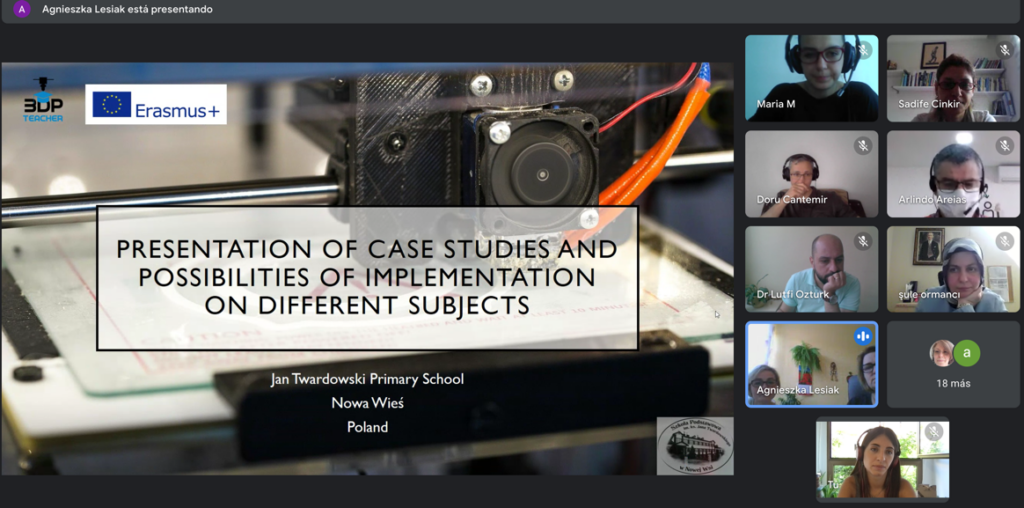 The 3rd day started with a training module on using the 3DP Teachers' Guidebook to create or select proper 3D printing models for ITE's "3D models by teachers" collection, including a workshop and discussions in view of sustainability, conducted by Ludor Engineering (Romania). Then, Instalofi Levante S.L. – FyG Consultores (Spain) conducted the training module "3DP Teachers' Guidebook – Applications of 3D printing (education, prototyping & manufacturing, medicine, construction & architecture, art, fashion & jewellery)" including also some creative exercise/workshop of subjects that could benefit from 3D printing/ 3DP at home.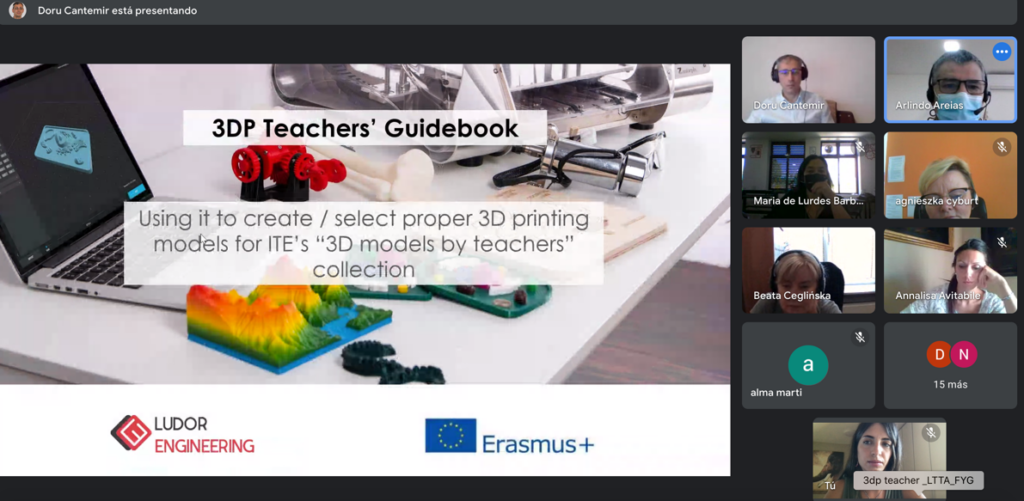 In the 4th day of LTTA, the University of Thessaly (Greece) trained the participants on educational policies / trends concerning 3D printing and methodological aspects of using this technology. A presentation of lesson ideas /recommendations and an open discussion followed. Next, LABC (Italy) offered training on inclusive teaching and learning didactic for visually impaired students.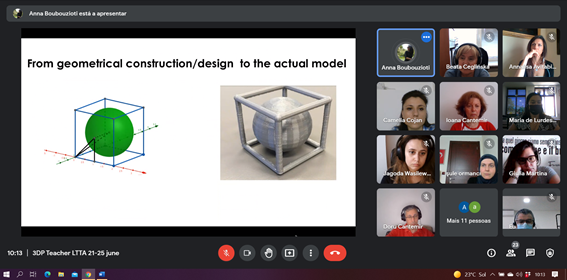 The last day of the training started with the presentation of ITE and discussion about its improvements in view of sustainability, conducted by Centre for Education and Entrepreneurship Support – CWEP (Poland). Next, the participants evaluated the LTTA and the event was closed by the project coordinator.